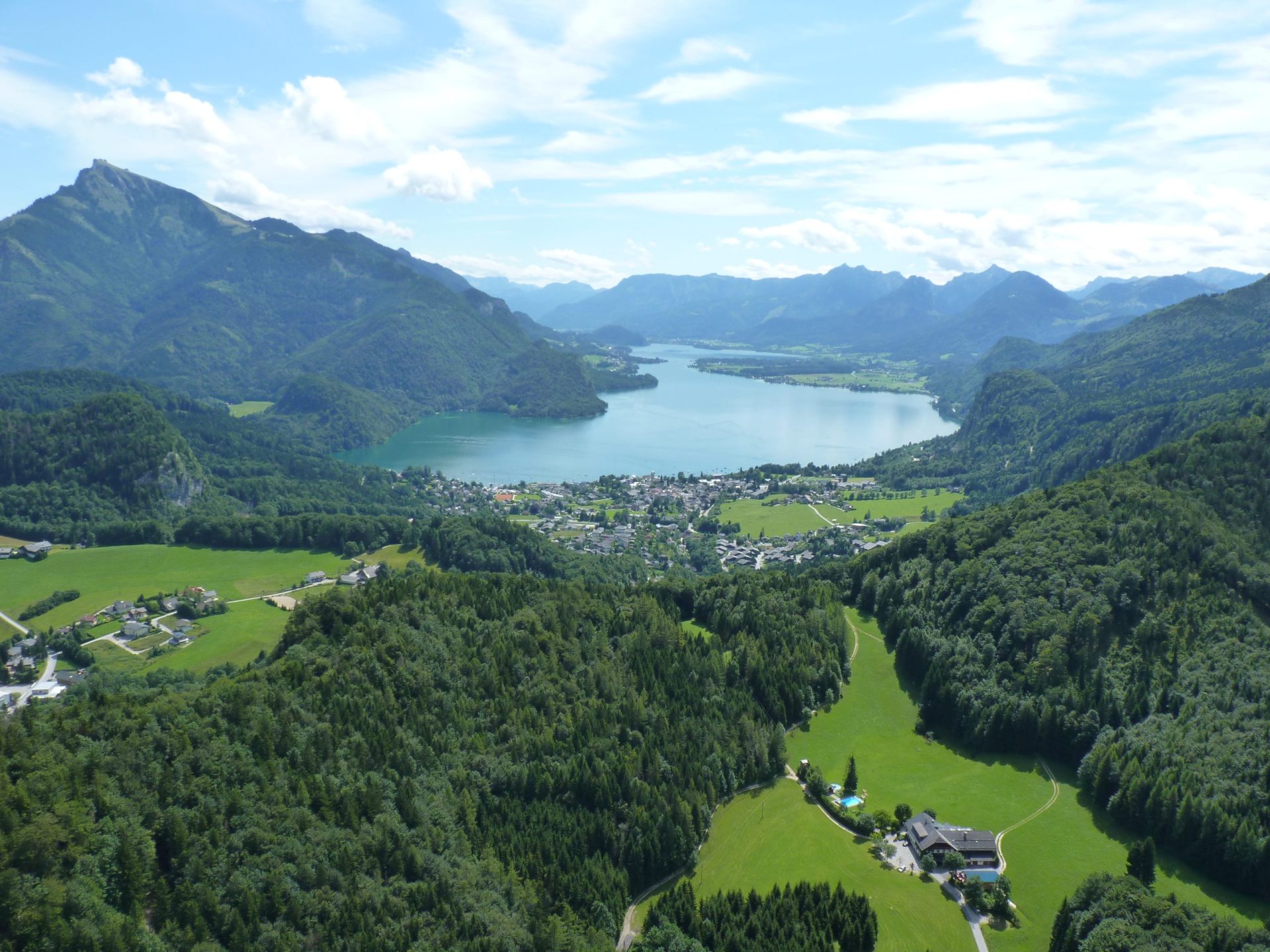 Neighbourhood
It's the neighbourhood that makes a place feel special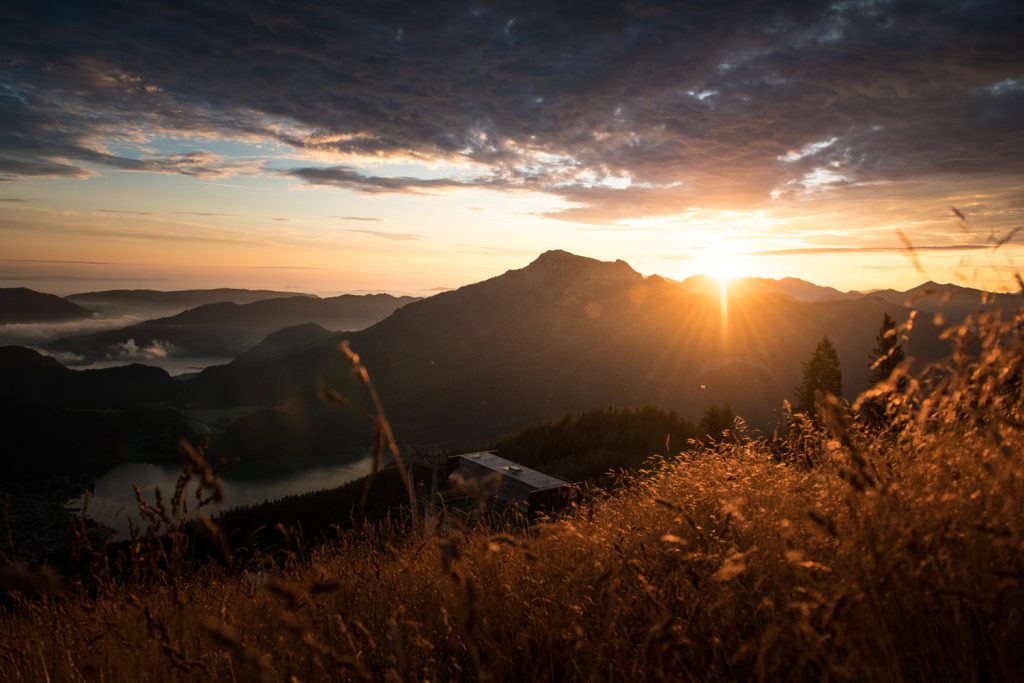 Zwölferhorn
Cable Car
Naturally beautiful
Experience the natural beauty of the "Hörndl". The Zwölferhorn cable car and its 14 red and 14 yellow gondolas take you up to the beautiful 12er Hörndl in 11 minutes. Brand new and modern, the barrier-free and suitable for strollers cable car, opened in 2020.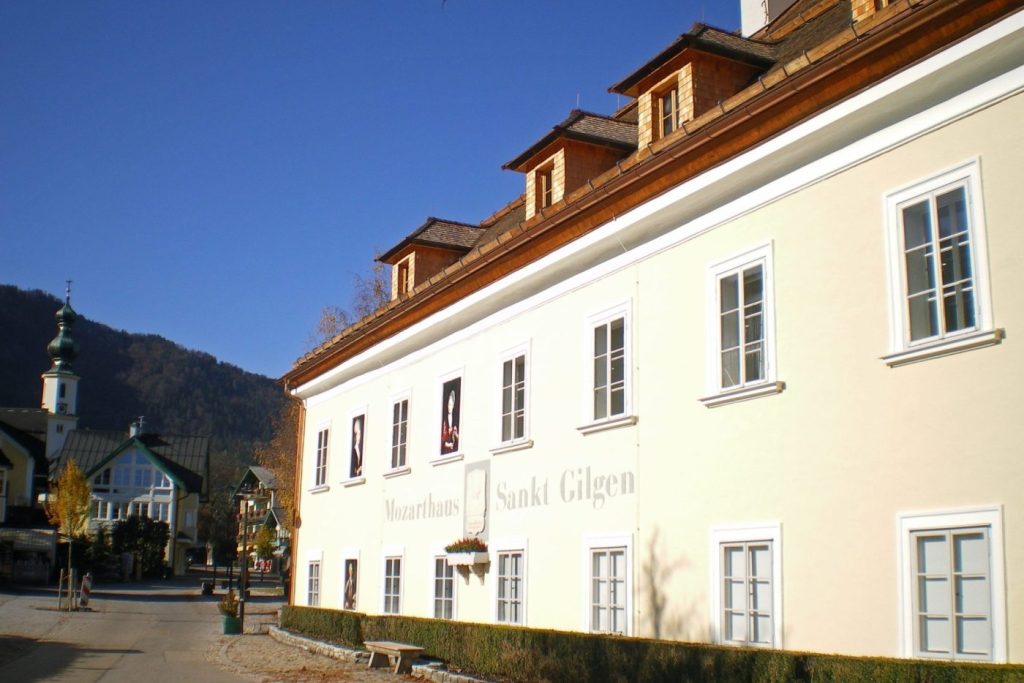 Mozarthaus
"Nannerl" Museum
The birthplace of Mozart's mother and residence of his sister Maria Anna "Nannerl" Mozart, makes St. Gilgen the "Mozart Village at Lake Wolfgang". Today the former district court houses the "Nannerl" Museum.
Events
The Mozarthaus also offers a varied program of events, ranging from classical music to folk music and jazz. Children's concerts, which take place across all genres, are also a matter close to the heart of the cultural association.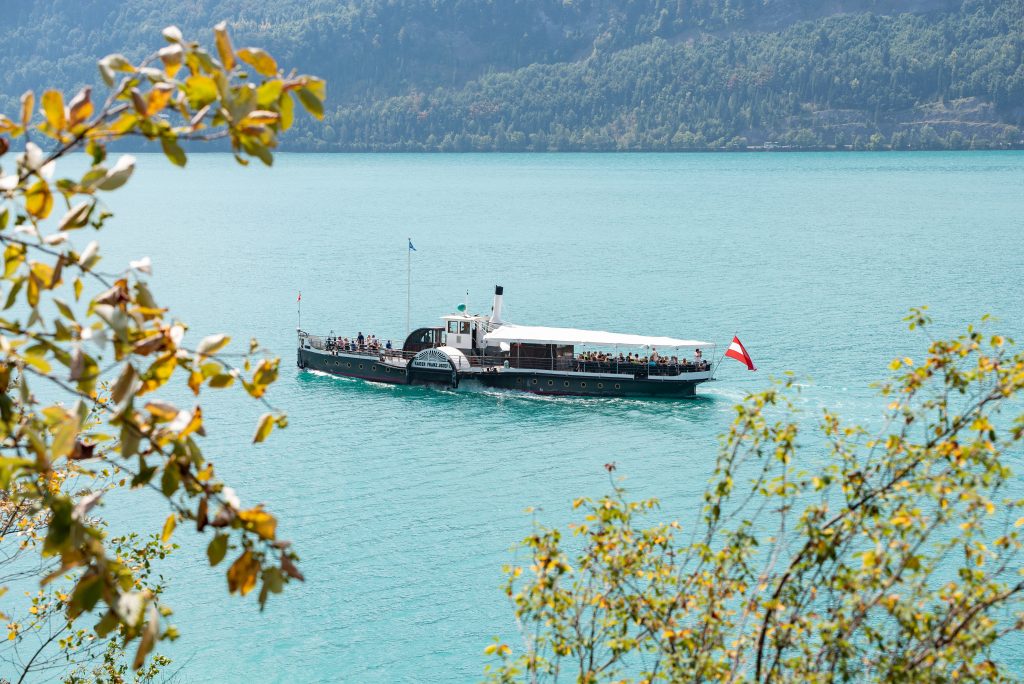 Wolfgangsee
Boat Trip
Welcome on board
The traditional Wolfgangsee fleet with the venerable paddle steamer "Kaiser Franz Josef " connects the three Wolfgangsee towns in a nostalgic way. From the water you perceive the surrounding mountains in a very special way and also discover unique places on the shores of the lake.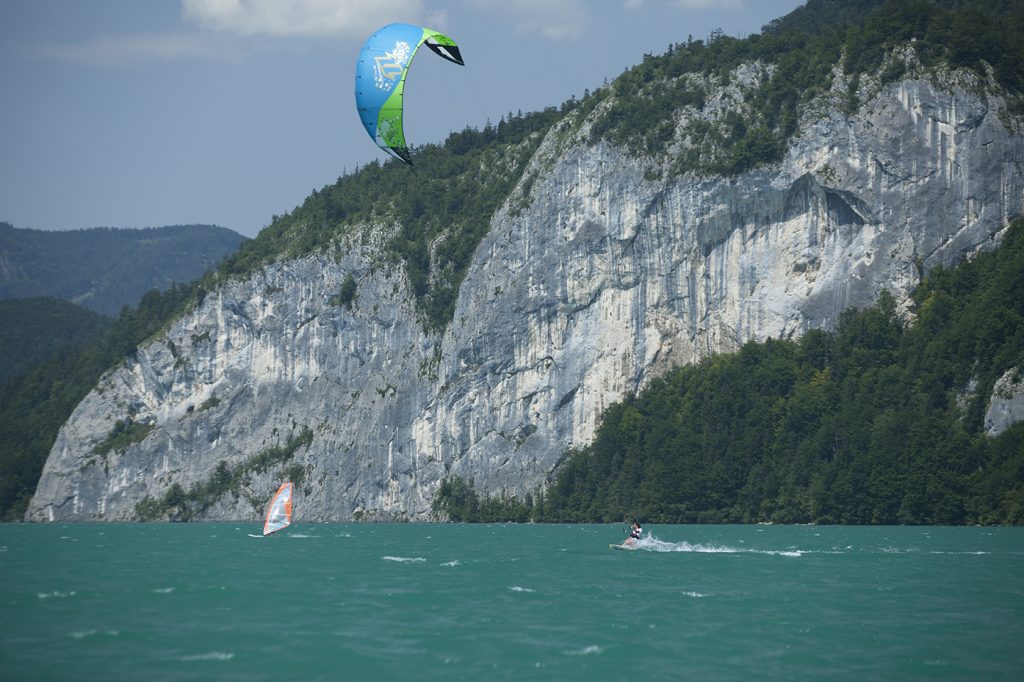 Aquatic Sport Center St. Gilgen
Watersport at Wolfgangsee
Choose from a variety of water sports such as sailing, rowing, water skiing, wakeboarding, SUP's and tubing or simply rent an electric boat to explore Lake Wolfgang.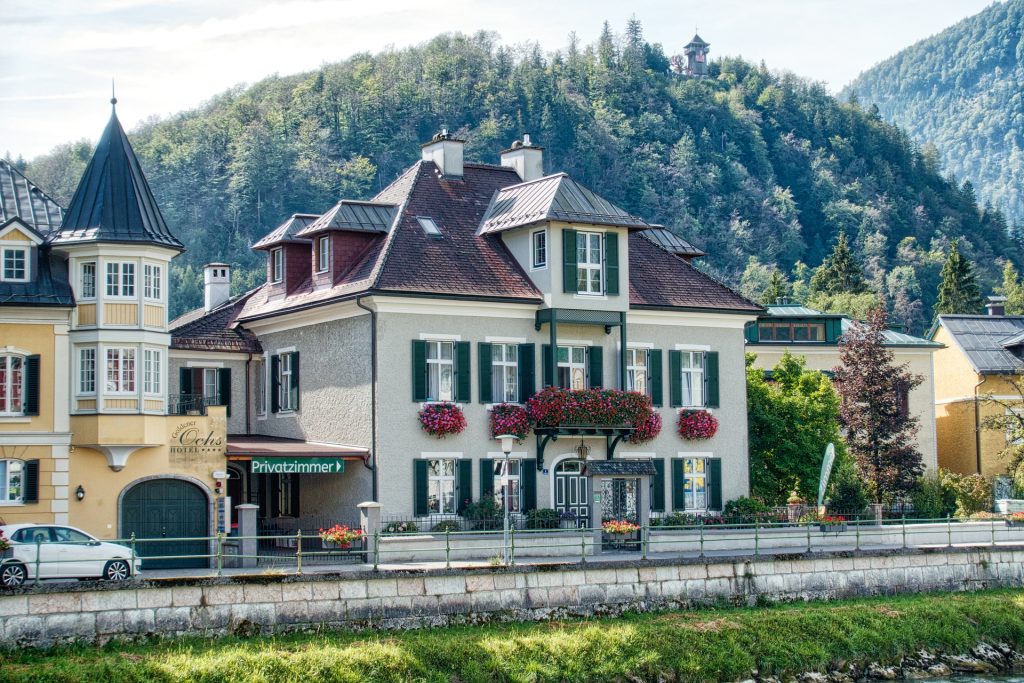 Bad
Ischl
Imperial City

A charming small town and the cultural centre of the Salzkammergut. A spa town with tradition and a feel for the spirit of the times and the residence of the former imperial family.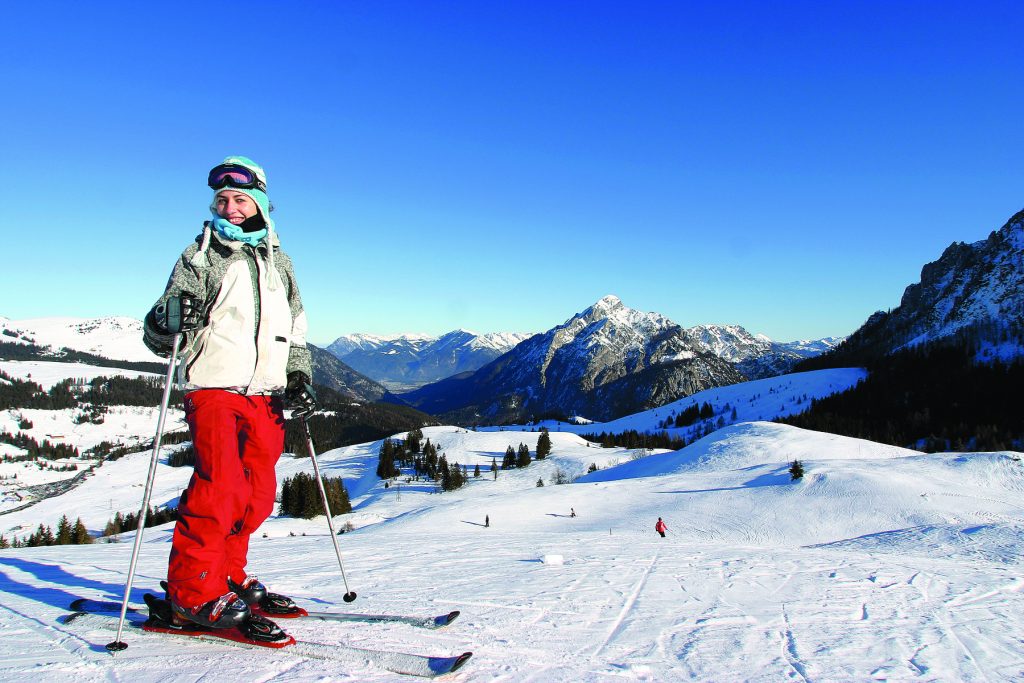 Alpine pleasures at Postalm
Hiking Plateau

Skiing for beginners, experts and connoisseurs. The small, fine ski area in the heart of the Salzkammergut and only 15 minutes drive from Villa Alma. Also, the pleasure comes here not too short, cozy huts invite you to stay.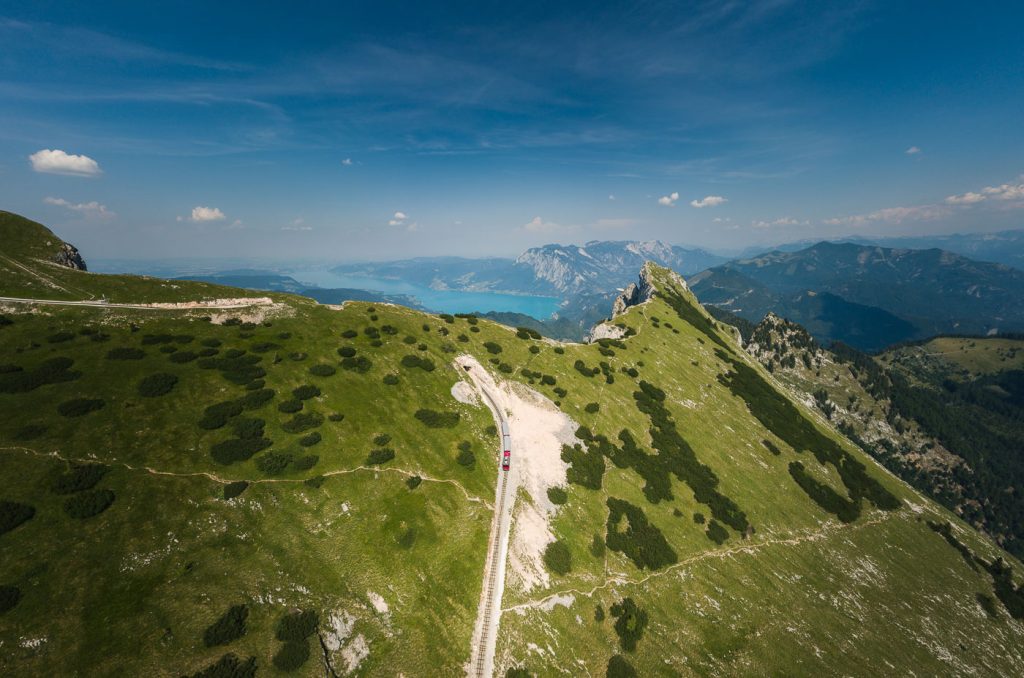 Schafbergbahn
Full steam ahead
With the traditional rack railroad, you can comfortably reach the 1,783 m high Schafberg. In clear weather, you have a 360° panoramic view over the glittering lakes of the Salzkammergut and the Alpine foothills. All around rises the majestic mountains from the Höllengebirge over the Dachstein to the Watzmann.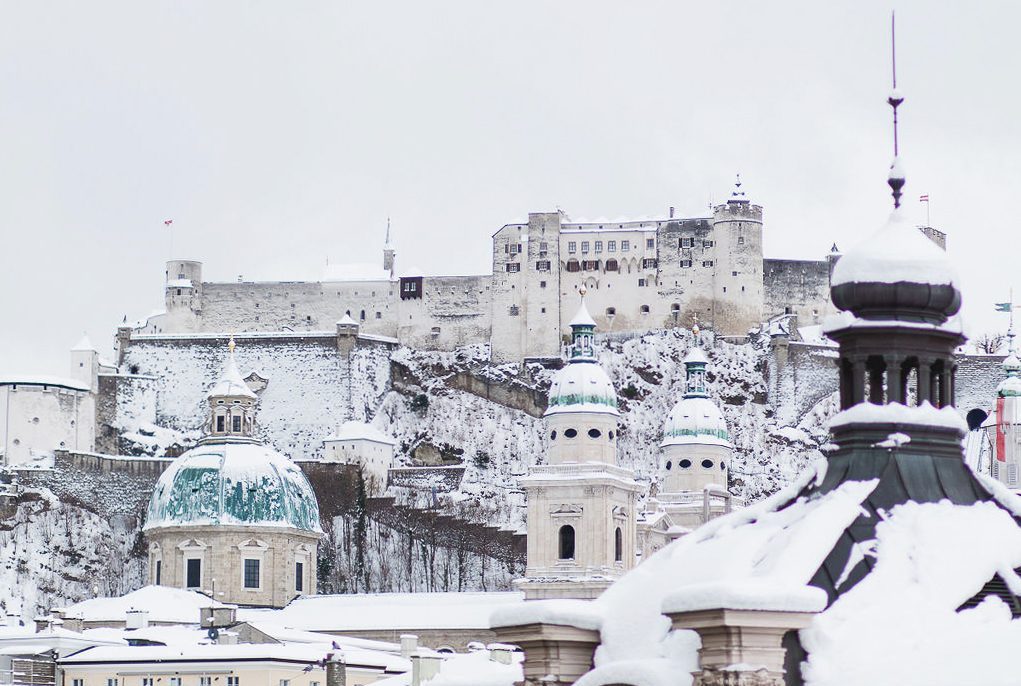 Salzburg
Discover the city
Salzburg, the birthplace of W. A. Mozart and the filming location of "The Sound of Music". The narrow streets and wide squares of the baroque city have taken their deserved place on the UNESCO World Heritage List. The internationally renowned Salzburg Festival, the magnificent panorama and the countless temptations around the Christmas season make Salzburg a piece of art.
Discover Neighbourhood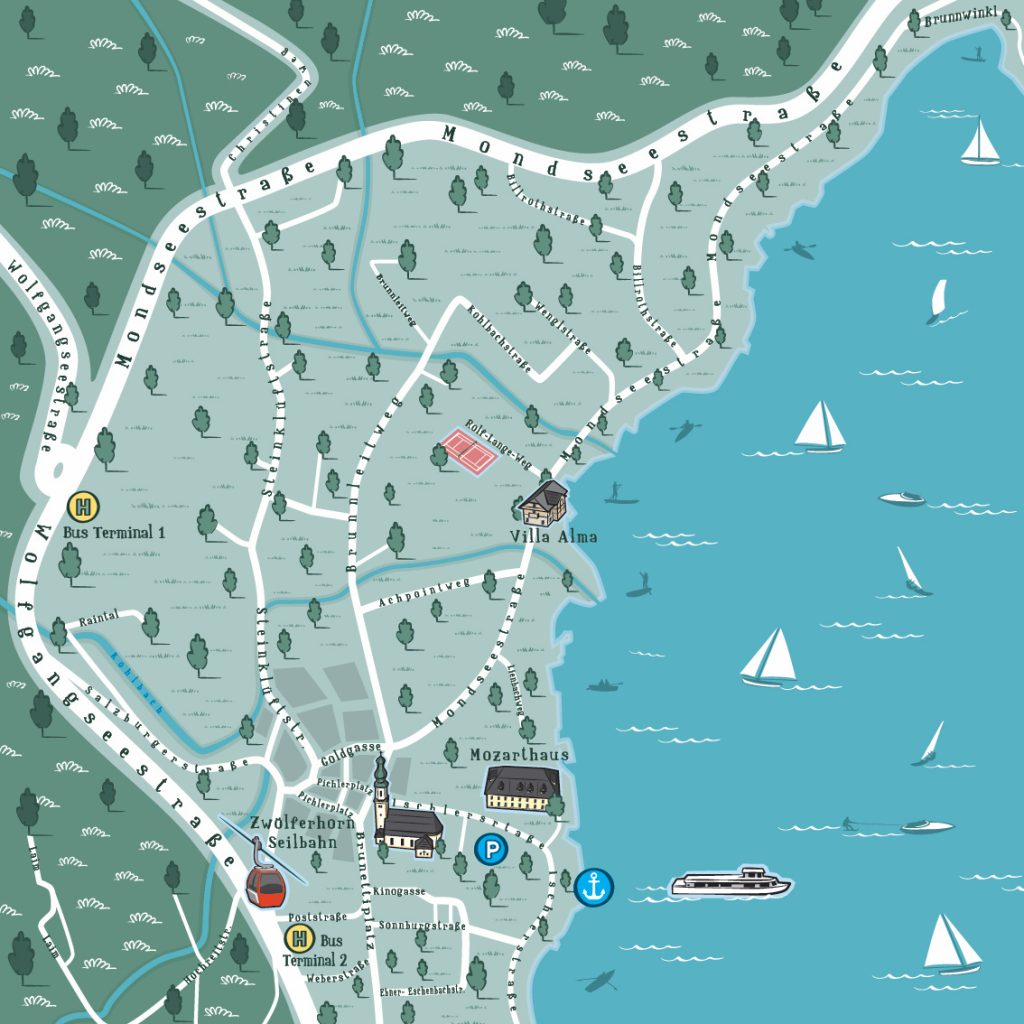 A Special Gift for your loved ones?
It's easy with our gift vouchers.